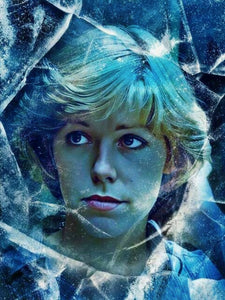 Original Friday the 13th 'Final Girl' Joins Crystal Lake Series
Adrienne King, who played Friday the 13th's original Final Girl, will appear in Peacock's Crystal Lake series in an undisclosed role.
Upcoming Friday the 13th series Crystal Lake has evolved a lot since it was announced towards the end of 2022. While it was initially believed that the series would act as a straight prequel to the iconic horror franchise, therefore not touching on the events of Friday the 13th or including hockey mask-wearing Jason Voorhees. Now it seems that as well as the iconic killer, the series will also feature an appearance by Adrienne King, who played the original Final Girl of the 1980 movie.
Yesterday saw Crystal Lake writer-producer Bryan Fuller attending a screening of Jason's 3D outing, Friday the 13th Part 3, followed by a Q&A session that touched on the A24 and Peacock Crystal Lake series.
Fandom's Eric Goldman was on hand to share some of the new details revealed by Fuller about the show, which included the reveal that King will be part of the production in a recurring role. While many believe that King will not be reprising her role as Alice, it is worth remembering that the actress reprised her Friday the 13th role in 2021 in the fan film Jason Rising, which could mean she will indeed be returning to the role. 
There is a long way to go before Crystal Lake arrives on Peacock, as the script is still to be written. However, in another piece of information gleaned from the session, it was revealed that Scream writer Kevin Williamson would provide the script for one episode of the show. 
            BY ANTHONY LUND PUBLISHED JAN 14, 2023                           
---