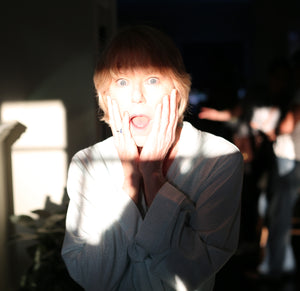 SHOCKFEST Best Actress Nomination for Adrienne King in KILLER THERAPY
My most wonderful NY agent called me with some fantastic news! 
It seems as though I've been nominated for Best Actress for my role in KILLER THERAPY!  This is indeed SHOCKWORTHY!!!
Especially since I thought my role was more of a Supporting Actress.... however I am thrilled & very honored. How exciting! Thank you SHOCKFEST!
Kudos to writer/director Barry Jay! I can't wait to create with you again. We had such a bloody brilliant cast & crew including PJ Soles, Elizabeth Keener &Thom Matthews
I loved working on this indie movie & playing Ms. Perkins, the guidance counselor. It was so much fun to get back in front of the camera. especially with such creative & collaborative talent. There's even talk of a SEQUEL!
Oh MY!!! You'll know exactly what I mean... after you've watched.
So, if you haven't seen KILLER THERAPY yet—there's no time like tonight!
I promise you a terrifying & terrific time!
The online event from Las Vegas is on 12/11. Try to tune in!
---